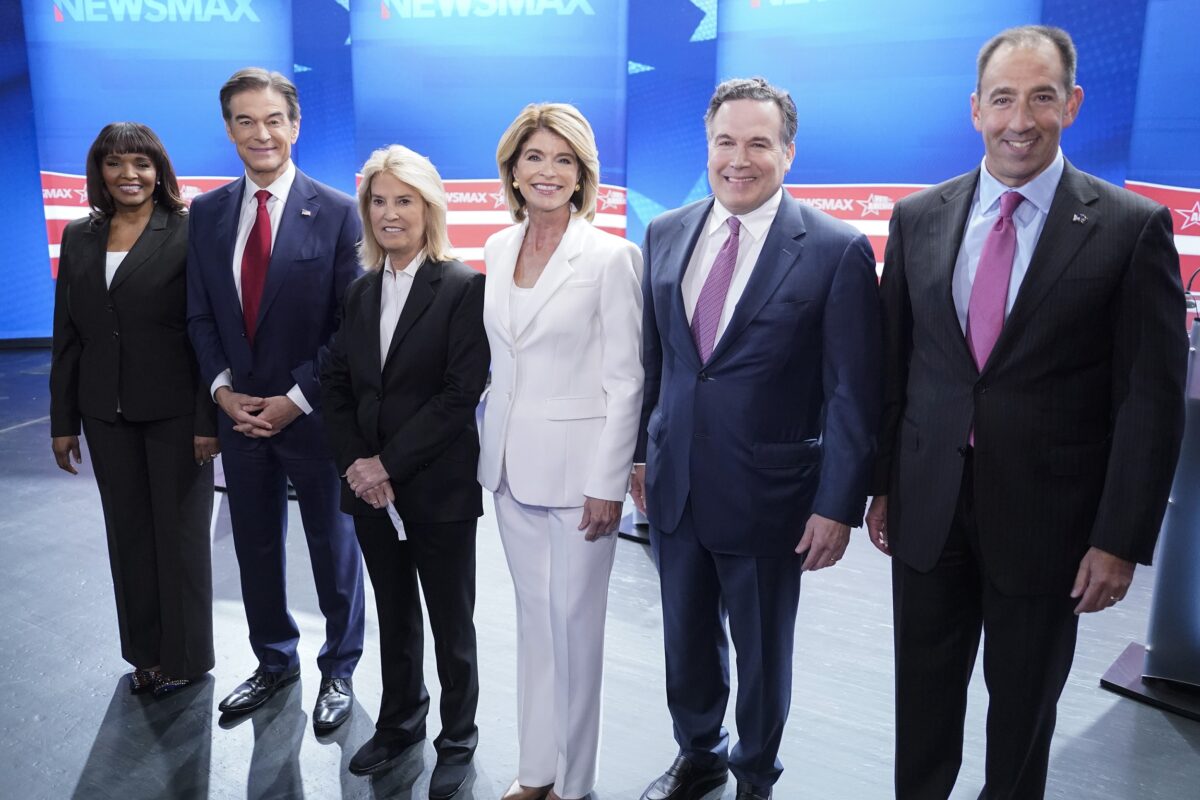 Wikipedia removes top US Senate candidate page
Wikipedia editors have removed a page for Republican US Senate candidate Kathy Barnette after arguing that she is not a notable person.
Barnette's page was later restored, but could be removed at any time, the editors said.
The discussion was sparked in April 2021, when an editor said on-page references "do not establish awareness beyond routine campaign coverage."
Another editor agreed, saying Barnette had "not received unusual national coverage," pointing to a page by former Republican Senate candidate Christine O'Donnell. "Obviously, if Barnette wins the election, the article can be recreated," the editor said.
The editors cited Wikipedia's guidelines describing "notability," which state that running for political office "does not guarantee notability."
The page was deleted but later restored.
On May 9, an editor took down the page again.
Within 24 hours, another editor stepped in to restore the page.
No reason was given for deletion or restoration.
The Wikimedia Foundation, a nonprofit organization that operates Wikipedia, did not respond to a request for comment.
Several other candidates, including Republican businessman Jeff Bartos, do not have Wikipedia pages.
A note on Barnette's page says it can be removed at any time by the editors without further discussion.
Barnette, a military veteran who is seeking to become the first black U.S. senator representing Pennsylvania, took note of what happened, telling his supporters, "When they cancel me, they cancel you."
" Nobody said it was easy. They don't like to give up power. They forget that the real power is with the people," she wrote on Twitter.
Voters are due to go to the polls on May 17 to decide which candidates to choose in the primaries.
Barnette is one of half a dozen candidates vying for the Republican nomination.
Dr. Mehmet Oz and businessman David McCormick are among the others.
Recent polls indicate that Barnette has gained ground since the recent publication of a Supreme Court draft opinion that suggests the court is on the verge of overturning Roe v. Wade. Barnette had 23% in a Trafalgar Group survey, trailing only Oz.
Barnette's mother was only 11 when she was raped, but she chose to have Barnette rather than have an abortion.
Barnette said she was pro-life and would oppose abortion restrictions.
Rep. Conor Lamb (D-Pa.) and Pennsylvania Lt. Gov. John Fetterman are among the Democrats seeking the Democratic nomination for the seat.
The open election comes after Sen. Pat Toomey (R-Pa.) announced he would not run again.
Toomey beat Democrat Katie McGinty by about 1.5% in 2016.
The other U.S. Senate seat representing Pennsylvania is held by Sen. Bob Casey (D-Pa.).