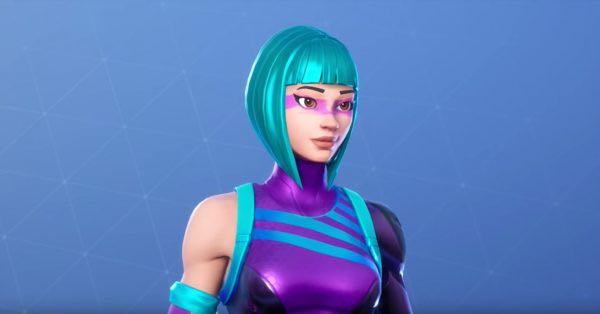 guides
Here's everything you need to know about how to get the Wonder skin in Fortnite.
If you've only played one game of Fortnite in the past year, you'll have noticed that there are an absolute ton of different skins and cosmetics. They're basically synonymous with the battle royale action at this point. Well the skin wonder is one of the rarest in Fortnite, so players are wondering how to get it.
How to get Wonder Skin in Fortnite
Currently there is only one way to get the Wonder skin in Fortnite. To get it, you will need to buy an Honor 20 series phone.
Indeed, Fortnite's Wonder skin is a promotional skin that can only be unlocked by downloading Fortnite on the device and logging in with your Epic Games account.
After doing this and reaching the lobby screen in Fortnite on your Honor 20 device, you should receive an on-screen notification telling you that you have just unlocked the Wonder skin in Fortnite.
Unlock Wonder skin in Fortnite
Buy an Honor 20 Series device
Download Fortnite Client on your Honor 20
Start and connect to Fortnite on Honor 20
You should now have automatically unlocked the Wonder skin in Fortnite.
Can you get the Fortnite Wonder Skin any other way?
Unfortunately, this is the only official way to get the Wonder skin in Fortnite, and the only way we advise you to get one (although we don't advise spending hundreds of dollars on a phone just for one). in-game cosmetic).
Although Honor has released more phones since the Honor 20 was released, none of them have continued the Wonder skin promotion, making it one of the rarest Fortnite skins you can get.
What we really mean is don't buy into all those "promotions" on Twitter and in the comments of YouTube channels that claim they'll give you free cosmetics or V-Bucks.
Most often or not, they will ask you for your account details and simply change the account password and claim it for themselves. Trust us, it's just not worth the risk.
What does the skin look like?
You can see a quick image of what Wonder's skin looks like below, but it's female skin with teal hair and some kind of pink latex catsuit.
That's all you need to know about how to get wonder skin in fortnite. For more tips, tricks, and guides, be sure to check out our ever-expanding Fortnite Season 10 guide wiki.