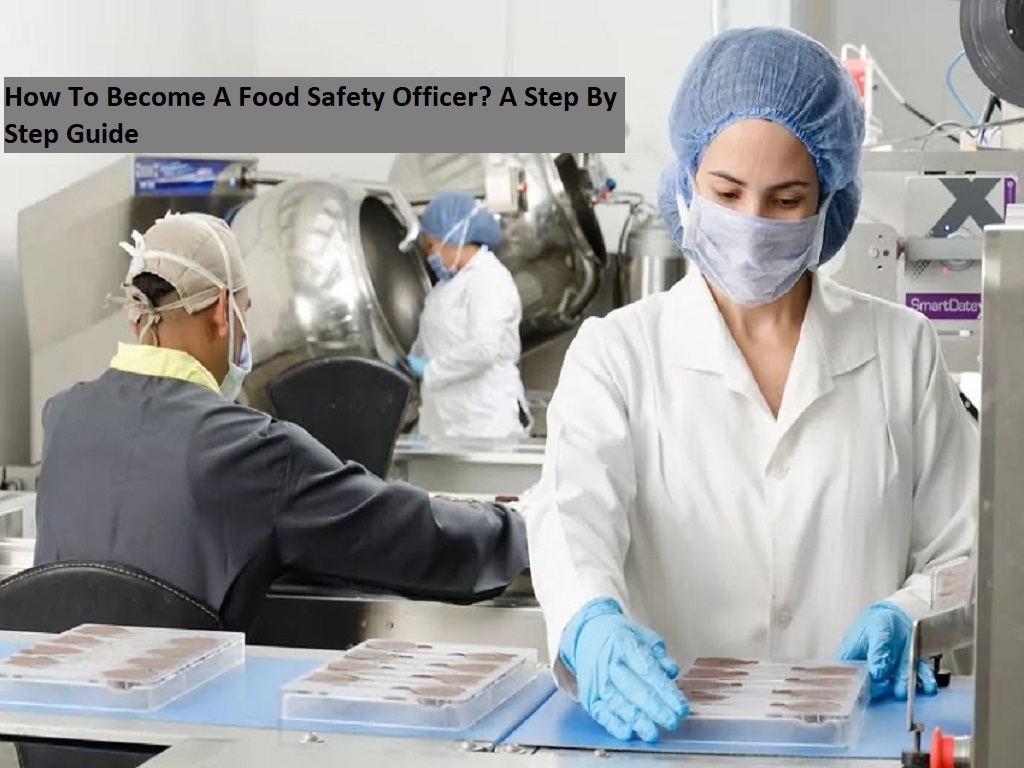 How to become a Food Safety Officer in India? Know the eligibility, roles, skills and other details inside





Want to pursue a career as a Food Safety Officer? Keep reading the blog for all the essential details!
Food Safety Officers (FSOs) are responsible for evaluating food samples taken from various locations for testing. These specialists check for suspicious or harmful materials in the ingredients or food product, ensuring consumer safety.
Depending on the findings of the inspection, these experts can issue a warning to the seller, distributor or manufacturer of the product for the consumption of harmful ingredients or foods.
Other responsibilities include conducting random inspections in the food industry, restaurants and hotels to ensure that all safety rules and requirements are followed during product production and to check their food products.
In India, the central or state government hires food safety officers for administrative B group positions. Generally, the SPSC (State Public Service Commission) of each state conducts the SCS (State Civil Service) test to hire trained food safety officers. SPSC publishes vacancies for this position each year.
What are the eligibility criteria for a Food Safety Officer in India?
Here are the minimum prerequisites for a person to be selected as an FSO:
Age limit: Candidates for the SCS exam must be between the ages of 18 and 50. According to government standards, the upper age limit is relaxed for applicants who belong to a reserved group such as former military, PwD, OBC, ST or SC.
Academic qualification: Applicants should hold a Bachelor's degree (B.Tech/B.Sc.) or Master's degree (M.Tech/M.Sc.) from an accredited institution or institute in a relevant field such as biochemistry/agricultural sciences/biotechnology/dairy technology/food technology.
Specialization: Candidates who wish to become scientists must have a doctorate in an appropriate discipline.
Certificate : Applicants may be required to complete an FDA-approved program and obtain certification to show they have the required qualifications.
Traineeship: Applicants should have prior work experience in the related sector. New graduates should gain experience through internships in similar fields.
What are the skills needed for a food safety manager in India?
FSOs must be well trained in their responsibilities because even minor mistakes on their part can have a big impact on many people. Therefore, people looking for an FSO position can enhance their abilities by familiarizing themselves with food safety standards and regulations. Here are some of the essential abilities required for a candidate to become a Food Safety Officer in India.
Attention to detail is a necessary skill since following operating procedures and investigations must be error-free and in compliance with all rules.

Good communication skills will help inform staff members effectively and provide high quality reports on their suggestions and results.

An FSO must be able to work independently and manage their time well.

Analytical skills are required for both training and employment.

Good organizational skills are required to assign tasks and prioritize activities as needed.
What are the top companies and recruitment organizations for Food Safety Officers in India?
Department of Food Safety and Health, Government of India

FSSAI (Food Safety and Standards Authority of India)

SPSC (State Civil Service Commission)
Show your support for agri-journalism
Dear customer, thank you for being our reader. Readers like you inspire us to move farm journalism forward. We need your support to continue delivering quality agricultural journalism and reaching farmers and people in every corner of rural India.

Every contribution is valuable for our future.
Contribute now