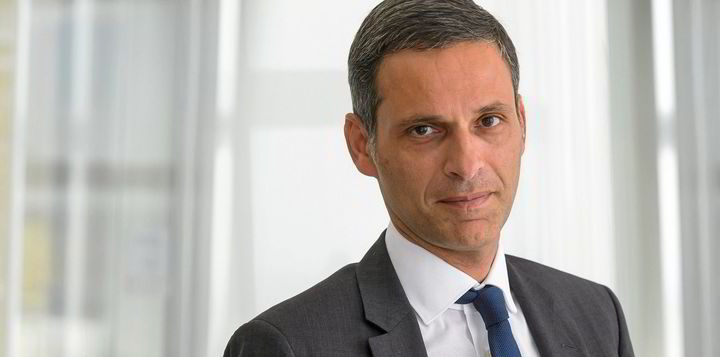 Hold the front page! CMA CGM makes an offer for a French daily
The CMA CGM group threw its hat in the ring to buy a French newspaper.
According to French media, CMA CGM is offering 81 million euros ($92 million) for an 89% majority stake in La Provence, a daily newspaper published in Marseille, the hometown of the French ocean liner giant.
CMA CGM's offer exceeds the newspaper's annual turnover by about $76 million and would significantly exceed the only competing offer presented by NJJ Presse Sud, a holding company controlled by French entrepreneur Xavier Niel.
In addition to the pure and simple acquisition price, the general manager of CMA CGM, Rodolphe Saade, has also undertaken to invest an additional 35 million euros in order to embellish the newspaper.
The 89% stake in La Provence, a title with a circulation of around 80,000 copies in 2020 according to Wikipedia, is being sold via legal proceedings after the death last year of its former owner Bernard Tapie, a media magnate controversial French.
CMA CGM did not immediately respond to a request for comment or to clarify whether the offer came from the company or personally from Saade, who openly said he wanted to invest in the newspaper.
The article continues below the ad
Asked in an interview with the French daily Le Monde earlier this month about the reasons for his interest, Saade reportedly said: "Don't look for complex reasons: I read the newspaper and I like it. Provence is on sale, so I went for it.
An investment in La Province would save at least 250 jobs at the newspaper. In line with the explosion in profits during the coronavirus pandemic (see chart), major shipping lines like CMA CGM have been keen to show more social responsibility amid calls to impose windfall taxes.
In a similar move, CMA CGM invested $30 million in struggling compatriot Brittany Ferries last year, to help the shortsea operator recover from its loss of passenger traffic during the Covid-19 pandemic.
From airplane to Formula 1
Shipping giants that have cash have made much larger investments in areas closer to their core logistics business.
European rival MSC Group expressed interest in acquiring Italian ITA Airways at the end of January.
At the same time, CMA CGM acquired the American company Ingram Micro CLS on December 8 in an agreement with an enterprise value of 3 billion dollars and which propelled its unit CEVA Logistics to the rank of fourth supplier worldwide in contract logistics.
A few weeks later, on January 31, CMA CGM undertakes to take a 51% stake in Colis Privé, a specialist in home and relay parcel delivery. The agreement includes an option for CMA CGM to further increase its stake.
In another substantial transaction completed in January, CMA CGM acquired the 90% stake it did not already own in Fenix ​​Marine Services, the third port in the Los Angeles/Long Beach area.
According to its website, CMA CGM operates more than 500 ships, which call at 420 of the world's 521 commercial ports.
The company reported a bumper net profit of $5.6 billion in the third quarter of 2021 alone – a multiple of the $567 million it earned in the same period of 2020.
Aided by this money, CMA CGM bought 49 ships on the second-hand market between January and November last year. Its aviation unit CMA CGM Air Cargo, which the company has announced it wants to transform into a cargo airline registered in France, has ordered four Airbus A350Fs.
In a more modest but perhaps just as publicized step, CMA CGM signed a logistics partnership on January 26 with Scuderia Ferrari, a Formula 1 team.