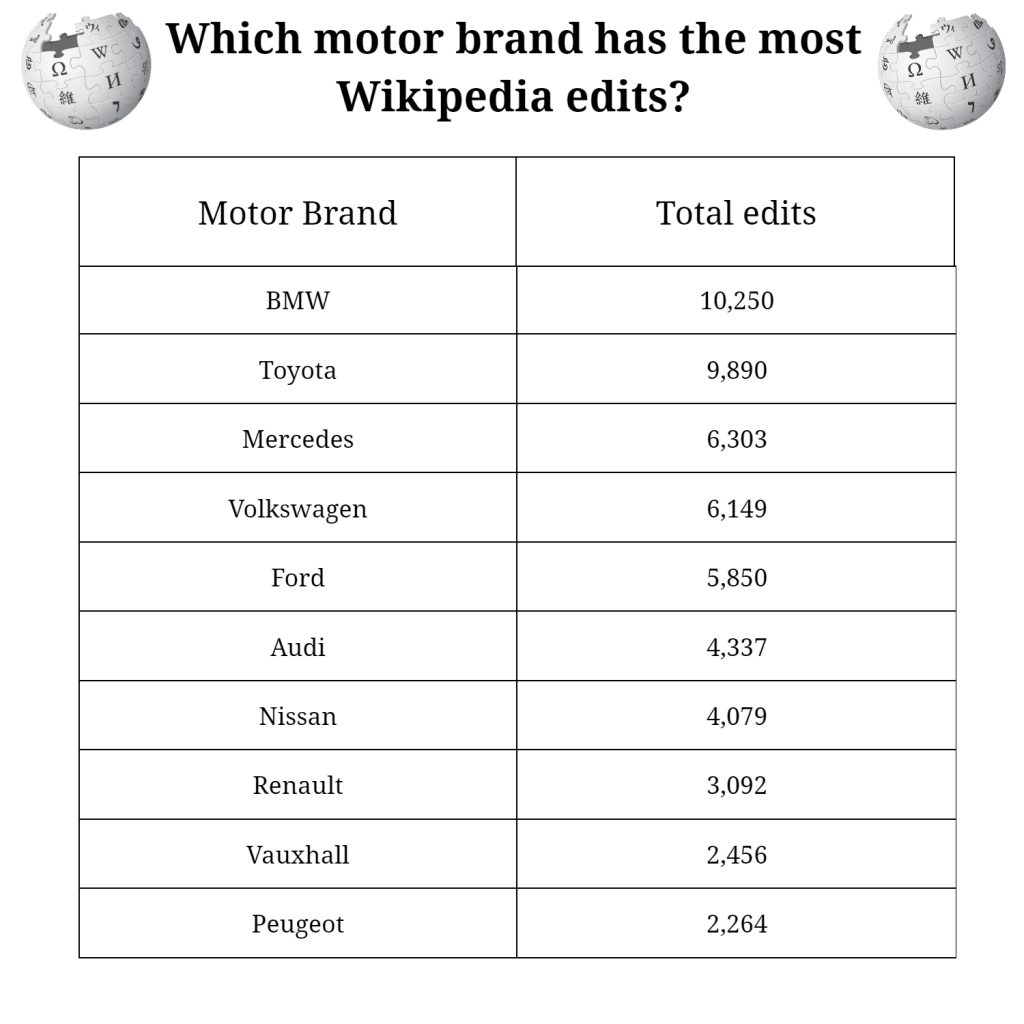 BMW becomes the most edited car brand page on Wikipedia
New research has revealed that BMW has the most edited car brand page on Wikipedia.
The German automaker has the most edited Wikipedia page of any brand in the automotive sector, with Toyota being the most-discussed automotive brand so far this year.
The research, conducted by Vertu Motors, also found that Toyota had the most loyal users of any car brand, with Ford having the most viewed Wikipedia page.
BMW had 10,250 edits in total, with 4,802 people making edits to its Wikipedia page. Toyota was in second place with 9,890 modifications. However, Toyota has had the most modifications recently. The brand, which has become the most talked about automaker this year, has been making headlines in recent months, after announcing a series of new partnerships and acquiring new self-driving technology from Lyft.
A user named "Stepho-wrs" was Wikipedia's most active car brand editor, having made 584 edits to the Toyota page. "Urbanoc" had made 322 edits to the Renault page, with "T-dot" responsible for 237 edits to the Ford Wiki page.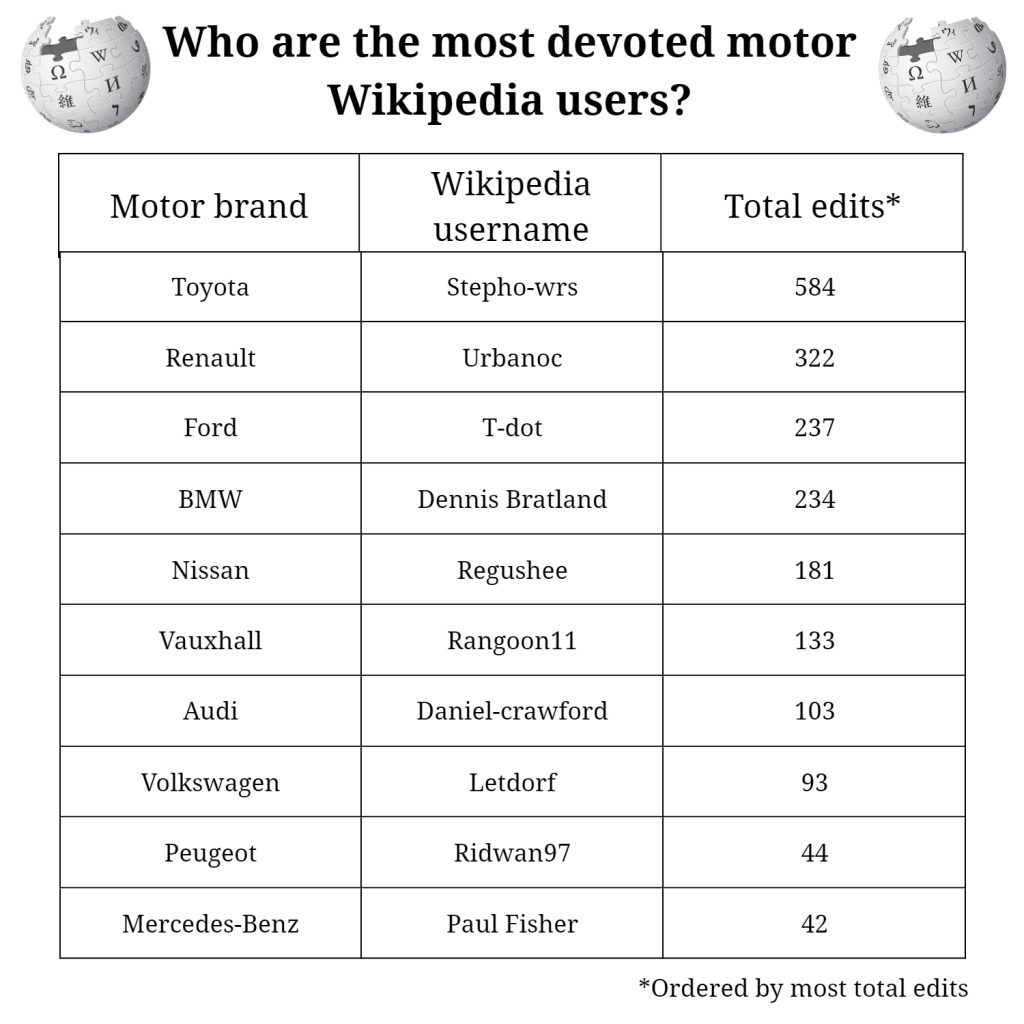 Ford had the most read Wikipedia page of any major automotive brand. The iconic builder's page had been viewed 862,298 times in 2021 at the time the study was conducted. The company also had the best pageviews-to-edits ratio, with just one edit made for 24,638 views. Audi had only one change for every 17,721 page views, putting it in second place behind Ford.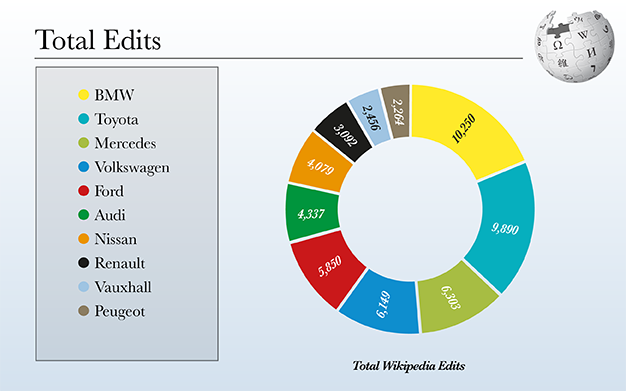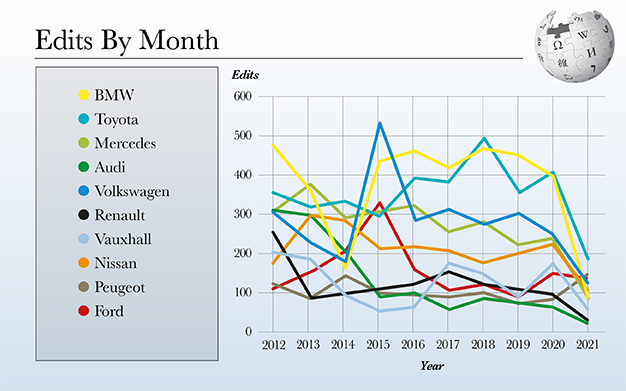 Methodology
Popular car models have been chosen based on the top 10 car brands in the UK, according to Compare the Market.
The statistics come from the "Page Statistics" section of each Wiki page. Example here: https://xtools.wmflabs.org/articleinfo/en.wikipedia.org/Renault
Pageviews for the year are from Tool Forge, example here: https://pageviews.toolforge.org/?project=en.wikipedia.org&platform=all-access&agent=user&redirects=0&range=this-year&pages=Renault