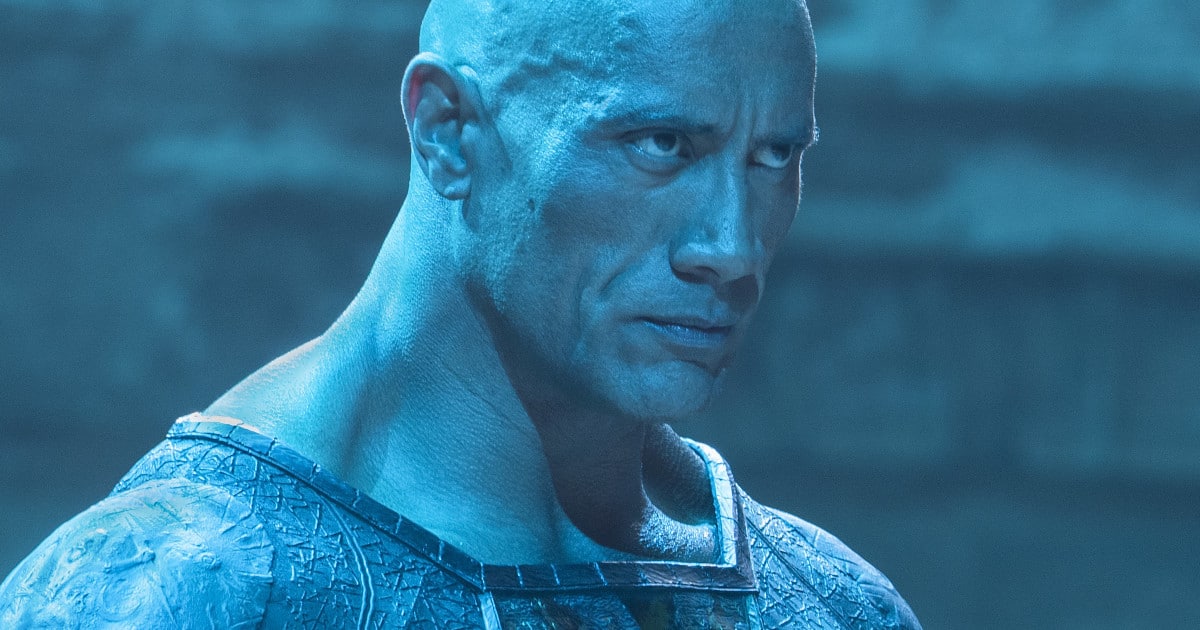 Black Adam Villain revealed Sabbac
Thanks to promotional art and an action figure for the black adam film, the villain is revealed as actor Marwan Kenzari plays the character, Sabbac.
I was avoiding spoilers so I actually felt like Dwayne Johnson would be the movie villain who would end up becoming more of a good guy or anti-villain by the end, but now it's learned Marwan Kenzari (Aladdin) plays Sabbac who in DC Comics is described as a "dark opposite" of the Shazam family, with the most recent version being the physical manifestation of the Seven Deadly Sins of Man.
Check out the images below.
It's unclear exactly how Sabbac fits into the movie which could very well be a villain the Justice Society of America defeats, but taking a look below seems to indicate that Dwayne Johnson could be having some kind of epic battle. with the character.
According to Wiki, Sabbac is described as:
A magical black lightning erupts from the underworld and transforms him into a muscular demon with super strength, super speed, flight, fire breath and the ability to emit fire blasts of the palms of his hands. His powers match those of the Marvels. Like Captain Marvel's magic word Shazam, the word Sabbac is an acronym for the six beings that empower Sabbac: the demons Satan, Aym, Belial, Beelzebub, Asmodeus, and Crateis… Sabbac has superhuman strength, agility, and stamina. He is able to fly at incredible speeds and project fire from his mouth and hands. It is now several stories high. This is accomplished by saying Sabbac, which will also undo the change.
black adam premieres October 21 also starring Aldis Hodge as Hawkman, Noah Centineo as Atom Smasher, Sarah Shahi as Adrianna, Marwan Kenzari as Ishmael, Quintessa Swindell as Cyclone, Bodhi Sabongui as Amon and Pierce Brosnan as Dr. Fate. Nearly 5,000 years after being gifted with the almighty powers of the ancient gods – and imprisoned just as quickly – Black Adam (Johnson) is freed from his earthly tomb, ready to unleash his unique form of justice on the modern world.
Black Adam Villain Sabbac: